A lot has been written about the upcoming General Data Protection Regulation (GDPR) and the Draft Proposed Regulation to update the Directive on Privacy and Electronic Communications (ePrivacy Directive). However, before entering into details, we should all make sure that we understand what is personal data; and hence, which information is protected by the Law.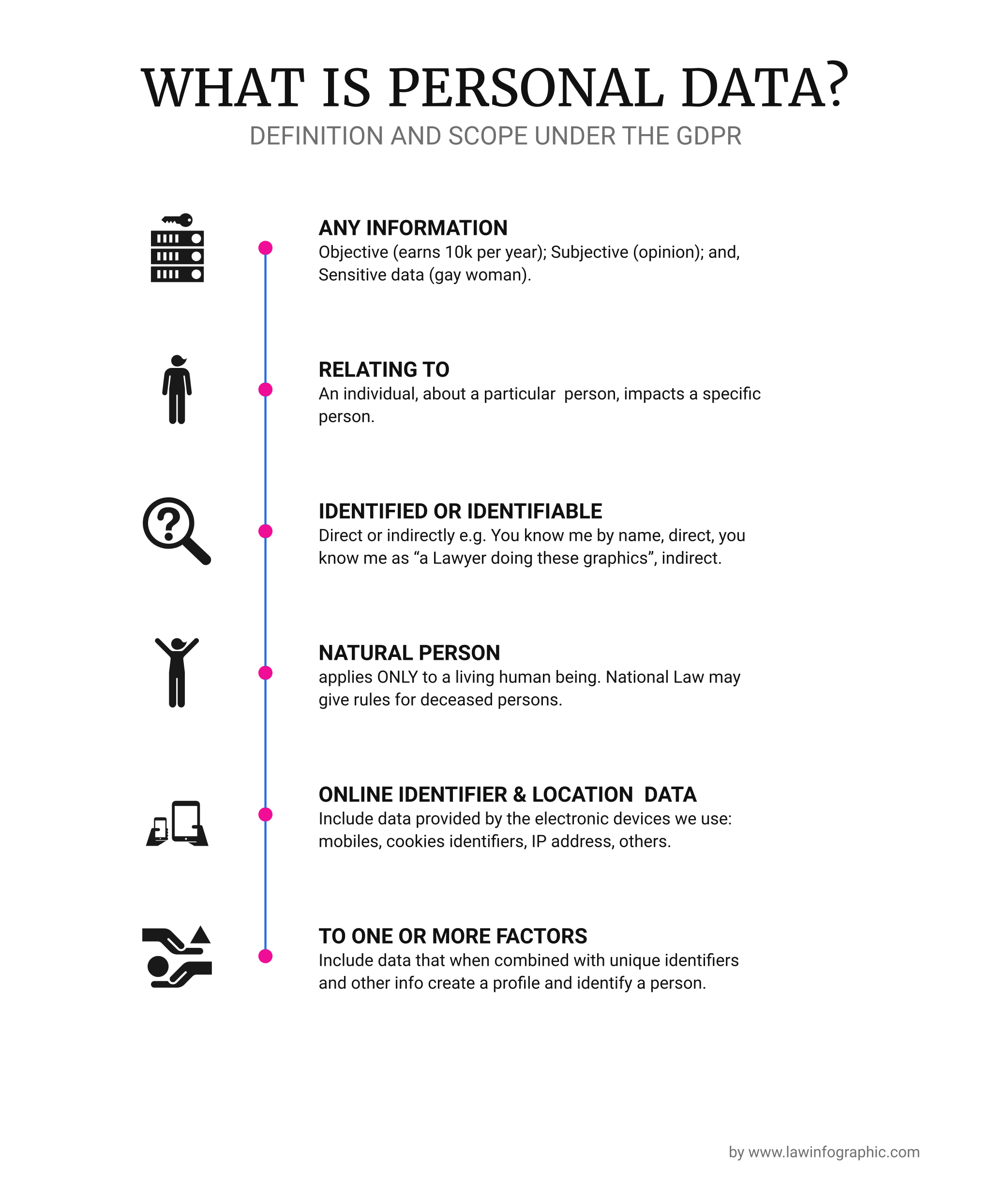 Useful? Embed this infographic on your website.
Not all information is personal data. For instance, anonymous information- information which does not relate to an identified or identifiable natural person is not protected by the data protection principles. e.g. the Dutchman with a long beard living in Amsterdam.
There are other cases, where the data is publicly available because of the Law and consequently lawfully processed. e.g., the Registrar of Companies is legally obliged to maintain a public register of some specific information about companies, which includes full name and addresses of company Directors.
In any case, before using any data, make sure you know what its the data about, what data is protected and if it is the case, how can you ensure and prove compliance in line with the relevant rules.
Latest posts by Jessica Lam (see all)
Warning
: Invalid argument supplied for foreach() in
/home/laphic/domains/lawinfographic.com/public_html/wp-content/themes/blogarama/template-parts/content-single.php
on line
50